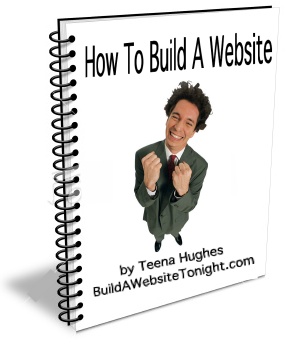 My website just launched, now what?
39 web tips in 7 categories to get you started on marketing your new website
Ready? Let's get started!
1. TIPS ON HOW TO SET UP WEB STATISTIC SOFTWARE TO TRACK ALL YOUR VISITORS
Most hosting companies provide web stats for your site so you can see how many people visited your site each day, how many pages they looked at, what time they visited etc. Some of these statistics aren't detailed enough, and you might need to set up additional web statistics software.
Generally this is a bit of html code you add to your web pages [or website templates]. If you don't know how to do this, you might consider contacting your hosting company support center, or having a techie person do the work for you. It would take less than an hour, and sometimes only minutes to set up.
My favorite is:
http://StatCounter.com – free for up to 100 page loads per day
Once you have set this up, start a new page in a Word document or little book you keep beside your computer. Check your stats at the same time every day. Write the date in the first column, and the unique visitors in the next column.
You will soon see the results grow if you follow the steps outlined below. You can also export the statistics from StatCounter or other web stats companies, to compare over time. I suggest you export on the first day of each month.
2. TIPS ON HOW TO GET PEOPLE TO VISIT YOUR WEBSITE
Add your domain name to absolutely EVERYTHING:
email signatures
business cards
return address labels
invoices, receipts, compliments slips, thank you notes, quotations
letterheads
envelopes
flyers
brochures
any info you send out to a prospective client, either in hard copy or via email or fax
Join 3 mailing lists / forums online on topics you are knowledgeable in
get a Yahoo email account, and go answer questions on http://answers.yahoo.com – put your url in the answer which points to a different page on your site each time – relevant to the question, but don't be pushy – offer great information in reply to questions
don't advertise yourself blatantly, simply add your domain name to your signature and offer tips and suggestions to people on the list or forum
after about a month, you can add your slogan or a free offer in your signature file
as they get to know you, they will pop over to your site to learn more about you
create a document or spreadsheet called FORUM TRACKING – keep track of the Forums you have joined including login name and password, website address, name of Forum
one day a week go and visit each forum and answer one question [at least]
Write at least one article per month
If you make an effort to do this, in a couple of years you'll be totally overwhelmed by how many sites link back to yours, and the search engines love this and help you climb up the search engines results. In the Author Bio, put a link back to a DIFFERENT PAGE on your website each time, which is relevant to the article.
Over time you'll have hundreds of quality links coming back to your website from all over the internet.
write about an amusing story related to your business, or about a great way to use your artwork, products or services which people might not know about – do not write a blatant plug
To read the rest of these 39 web tips in 7 categories, please visit my webpage:
So the next time you hear someone say, "My website just launched, now what?" – point them to my tips, or to my website, and help them along the road to getting the website marketing started. You'll feel great for helping someone else.
I wish you all the very best of luck with your website adventures!
Cheers
Teena!
——————————-
AUTHOR BIO
To read more tips like these, please pop over to http://BuildAWebsiteTonight.com and sign up for the cool website and internet tips – they'll be send via email, and are short little videos to help you with your website:
http://BuildAWebsiteTonight.com/newsletter.html
If you'd like to know more about Press Releases, read my pages and watch the quick video which explains it all:
http://buildawebsitetonight.com/how-when-why-to-use-a-press-release.html
Look forward to connecting with you soon!
Cheers
Teena Hughes